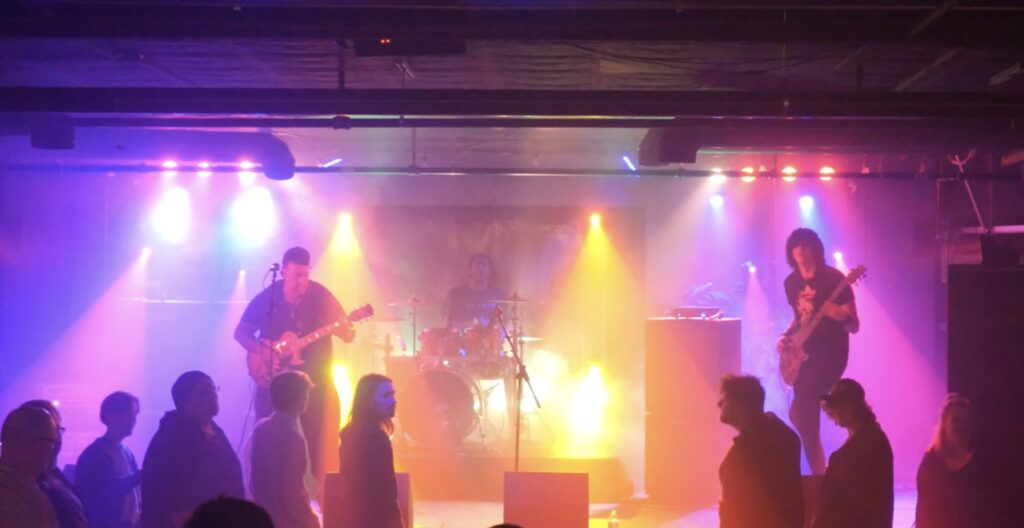 My Dark Reality is a rock band founded in September 2019 in Dayton, Ohio. The band dropped their first single, "Ashes to Ashes," that December alongside their first show as a band. Their first show was high energy and raw, it began to earn some buzz amongst the local rock scene but also out to the west coast. That earned the attention of music blog, Buzz Music LA.
​
The band followed up with their second single, "Soulless." That single followed with their next show as a band. That show earned them a spot in the Ideatrash blog and another spot in Buzz Music LA. Then "Soulless," gained the attention of Bentley Records in New York and System Failure Webzine in Italy. They were making multiple appearances in podcast in Ohio, the Northwest United States, and the Ohio tri-state area. They were continuing to see more people in attendance as news of their high energy shows spread.
With a growing cult following they played their third show right before the Covid Pandemic. There were repeat fans and new fans there to see the band perform. With growing success, the band shut down through the lockdown unfortunately. Despite the pandemic, they did release their third single, "Things You Should Know," with Bentley Records. The single was well received in the Ohio rock scene, Buzz Music LA, and System Failure Webzine. The band is currently finishing up an EP that will further push the boundaries of what they have done and introduce a new side to the band that hasn't been seen yet.
"Rock and roll may not feel as alive as it was in the past, but My Dark Reality is breathing life into the genre."
-Buzz Music
​
"Just when you thought rock n roll was dead and buried along comes a band with the drive and danger to remind how important rock n roll when played properly and with abandon is to the survival of our species!"
-Alex Kane
​
-Buzz Music
​
-Alex Kane
Music:
https://music.apple.com/us/artist/my-dark-reality/1494949866
https://open.spotify.com/artist/5wNmvEEzMaLC0nipw4dcCw?si=zza-dhl1TS2sk-d7nknTrQ
Contact:
[email protected]
+19376130514